Sponsor the Pacific Northwest Marathon
Since its inauguration in May of 2015, the Pacific Northwest Marathon has been one of the most popular full marathons in the region, bringing top reviews from a variety of participants. We also attract a large audience from around the globe as one of the nation's top fifty Boston qualifier marathons.
Due to our increased advertising and changes in the market, we are on track to double our participation numbers in 2018. We expect to have over 800 by the September 15th race date.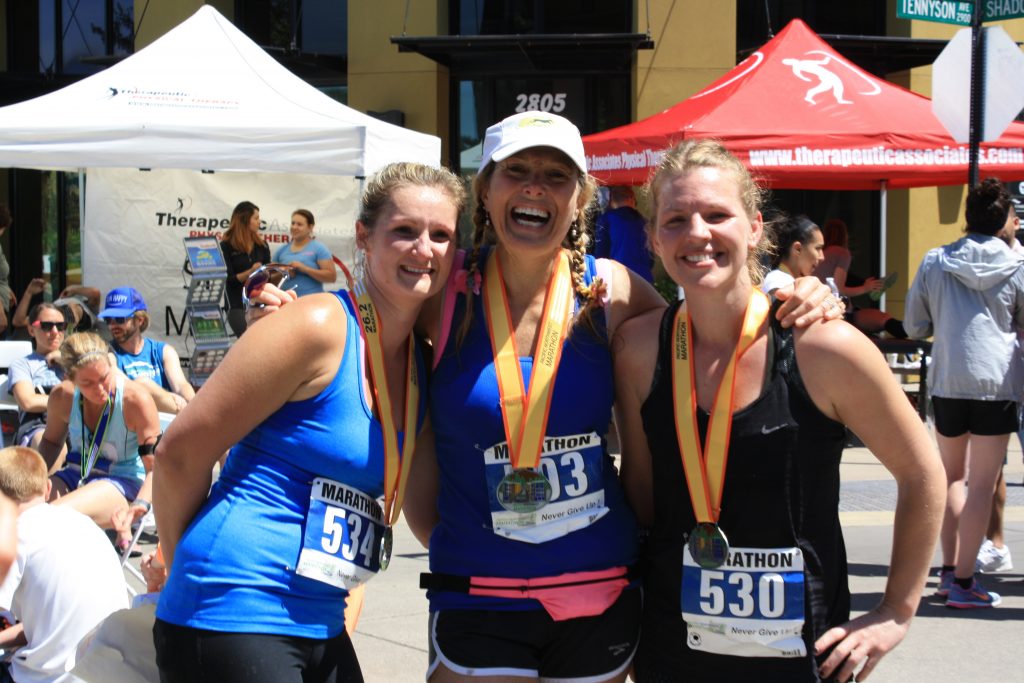 Be Part of a Life Changing Event
Sponsor the Pacific Northwest Marathon
The Mission of the Pacific Northwest Marathon:
Promote Health and Fitness Through Running
There is a fitness crisis in our country. People are suffering more and more from chronic disease, poor nutrition, and inactivity. We invite you to join our community of supportive organizations as we encourage people to overcome personal challenges, achieve new heights, and inspire others to be more healthy. Our race is not about being the most elite runner. It's about ordinary people embarking on their personal journey to acheive their fitness goals. Here are some examples.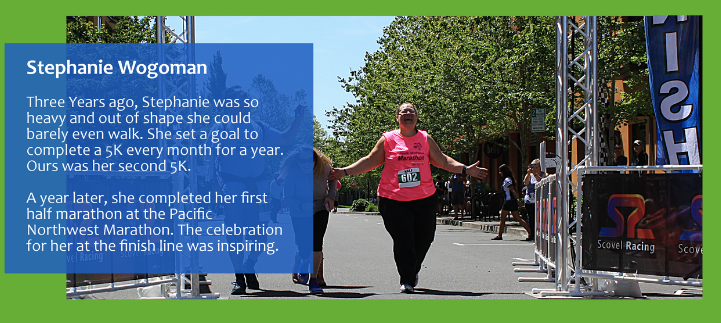 Presenting Sponsorship is for two years, while all other sponsorship benefits are for the period of one year, starting from the effective date of the contract.
Presenting Sponsorship____$6,000 cash and in-kind
-Name and logo on all printed and published materials, next to the name of the race
Billboards, Banners, Posters, and Flyers
Race Shirts and Medals
Coupons for school auctions and other events
Race Website and Facebook
Ads on running websites
-Very large tent space at Expo and finish line
Participants come to the Expo for packet pick up, pre-race feast, education, and inspiration.
Finish line will be a celebration of athletes' accomplishments with live music, food, and awards.
– Presentation time on stage at Expo and finish line
Our professional MC will reserve prime time for Presenting Sponsor messages on stage.
– Large logo on race shirts
Race shirts are awarded to every participant and volunteer.
Many of our participants say ours is their favorite race shirt.
-Tables at aid stations on course
Presenting Sponsor has first choice of tables to decorate with table covers and/or canopies.
-Participation in Facebook promotions and campaigns
During the year, we promote fitness through our Facebook page with contests and education.
Presenting Sponsor's name would be listed prominently in all Facebook promotions.
-Advertisement in race packets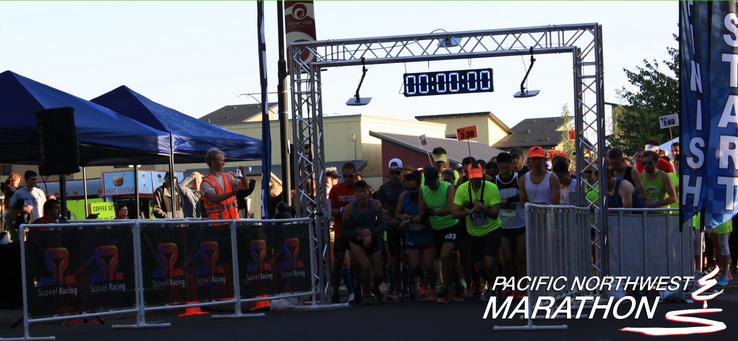 Gold Sponsorship____$2,000 cash and in-kind
– Name and logo on race website home page for one year, listed as "Gold Sponsor"
– One year of ad space on website with links directing our viewers to read sponsor's content
– Facebook promotions as negotiated
– Logo and name on race shirts
– 10X2oft space at Expo and finish line, preferred location, close to stage or finish
– Scheduled time on stage at Expo and finish line
– Two aid stations on course ( decorate the space with table covers and/or canopies)
– Advertisement coupons in race packets
Flexible Sponsorship Packages____$500 cash
Your company might value different aspects of sponsorship. Combine any of the following benefits for $500 each.
– Logo and name on race shirts
– 10X10ft space at Expo and finish line
– Logo and ad space on website for one year with additional Facebook promotions
– 10X10ft space at Expo and 2 aid stations
– Logo and ad space on website for one year with advertisement in race packets
– 10X10ft space at finish line and 2 aid stations