Share Your Story: Win Hundreds of Dollars Worth of Prizes!
January through March 2018
---
Help Us Promote Health and Fitness in Your Community
We aim to have 400 new marathon or half marathon runners participate in our races this year. Will you be one of them? Help us achieve this goal by making a fitness resolution and sharing it. Wherever you live, whatever your interests and fitness level, you can change your life and help others along the way!
Prizes
| | |
| --- | --- |
| Grand Prize: Free Entry for Pacific Northwest Marathon or Half (transferable) Plus free lodging in town when you come to the race! |   |
| Second Prize: Free Entry for Pacific Northwest Marathon or Half (transferable) |   |
| Third Prize: $50 Dick's Sporting Goods Gift Certificate |   |
| Fourth and Fifth Prize: TBA |   |
 Previous Contest Winner, Natalie Rassmussen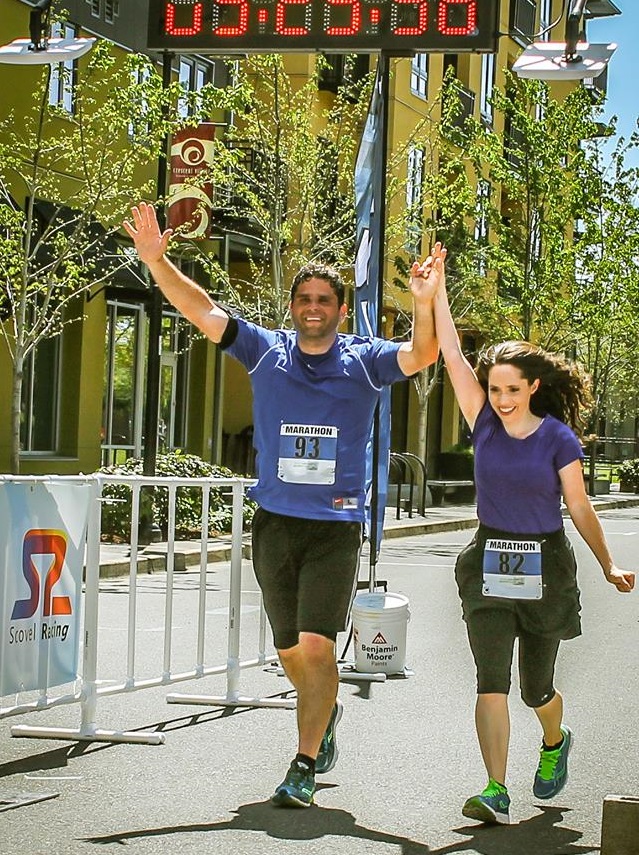 ---
Share Your Story In 4 Simple Steps.
STEP ONE: Set a fitness goal for 2018.
It can be any fitness goal that is important to you. It should include specifically what you want to achieve, the date you want to achieve it, and how you are going to achieve it.
STEP TWO: Write your goal and share it with us on our Facebook page.
Do this step right away, so you can start to feel it becoming a reality in your life. Post your written goal here to our page and in other places where you will see it regularly. Put your thoughts to work for you by repeating it in your mind over and over.
STEP THREE: Write a plan, and work to achieve your goal.
A great man once said "…faith without works is dead, being alone…" Although writing down your goal is a powerful act of faith in and of itself, you need to plan and work in order to accomplish it. When you share your plan with us, you will not be alone. We will all be routing for you!
STEP FOUR: Report back to us by the end of March.
Even if you have not entirely completed your goal, you can still do this. As you work to achieve your goal, your life will change in meaningful ways. We want to know about it. Write a story about yourself and post it to our Facebook page. Who are you, and what brought you to your life-changing decision? How are you progressing toward your goal, and what do you feel about it?
Remember, your story is the most powerful tool you have to help others achieve their goals. Put some thought into it, revise, re-write, and edit. The better you express your story, the more you will help others…and you might win a prize, too!
---
Judges Choose the Winners
 After reading all the fitness goals and stories, our team will choose their favorites and vote for the winners. We will contact you if you have won, and we will announce the winners on our Facebook and website.