Our Biggest Success Has Always Been to Help You Reach Your Goals
This contest gives you a chance to kill three birds with one stone:

Stabilize Your Core;
Win a Sports Authority Gift Card
Run a Better Race!
Therapeutic Associates Physical Therapy at Crescent Village Sponsors the Pacific Northwest Marathon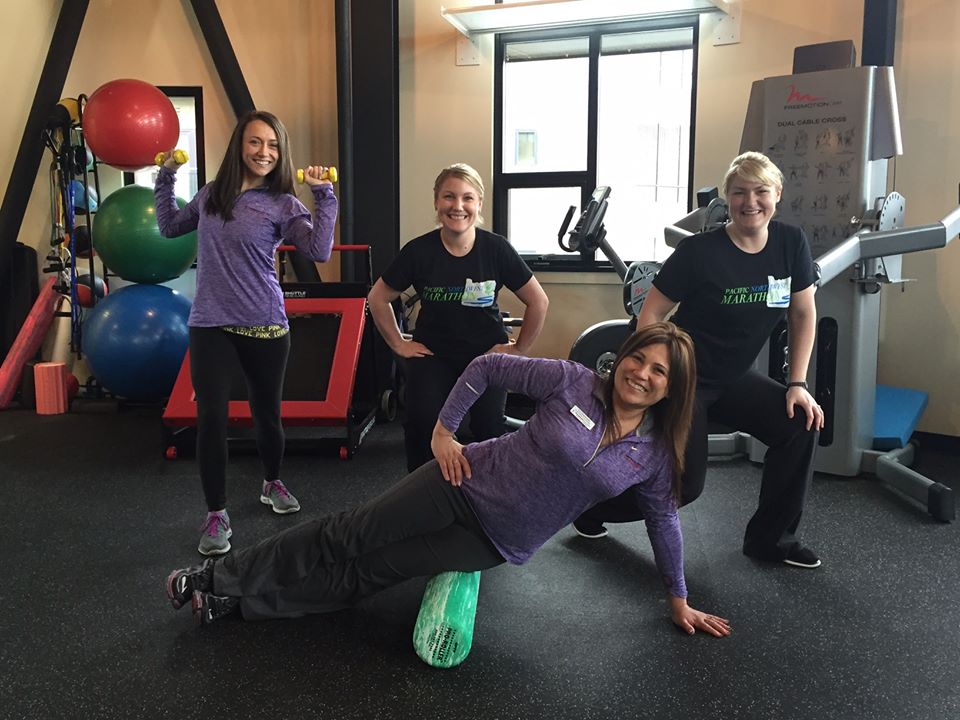 They Have Created This Video to Help You Stabilze Your Core
Follow These Steps to Win a Sports Authority Gift Card
1. Watch the core fitness video on the Pacific Northwest Marathon website and select 3 of the 10 exercises shown.
2. Train your body to perform these 3 exercises well. Remember what the PT says, "quality is more important than quantity."
3. When you can perform all of them well and successively for 60 seconds each, film yourself.
4. Share the link on our Pacific Northwest Marathon Facebook page.
5. From the videos submitted, 4 winners will be selected based on quality of the exercises performed.