Benefits of Sponsorship
Branded Tent at Race Start/Finish: Our race start/finish line will feature branded tents of our sponsors, presentations, and performances by local artists, musicians, and fitness experts. There will be food, awards ceremonies, and fun for the whole family throughout the races.
Logo on Race T-shirt: These shirts will be given to every person who registers for our marathon, half marathon or 5K and available for purchase at the event. Let our runners sport your name around town and all over the country for years to come. Thanks to our talented graphic design team, these t-shirts will be classy!
Ad or Logo on Website: Our website is created and maintained by experienced web developers and talented graphic designers. There will be a scroll on our front page for sponsors as well as a separate page with ad space determined by the size of sponsorship.
Ad Space at Aid Stations: We will have 19 aid stations along the course, where banners, tents, or table covers can be displayed to increase visibility for our sponsors..
Satisfaction for Promoting Community Health, Fitness, and Economic Development: Because this is the inaugural year of Pacific Northwest Marathon, we greatly value every bit of help we receive in launching the event. You will be key in helping promote health and fitness as well as economic development in our community. You will also help us make generous donations to local charities.
Sponsorship packages: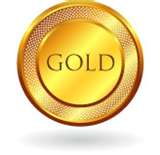 Gold SponsorCloseBenefits:
30 X 15 foot space at race expo and priority choice of location
large ad on our website "sponsors" section and your logo on our website front page
display a banner at our start/finish line 2 X 6 feet
display banners and table covers at 4 of our aid stations
Silver SponsorCloseBenefits:
10 X 20 foot space at race expo
medium ad on our website "sponsors" section and logo on our website front page
display banners and table covers at 2 of our aid stations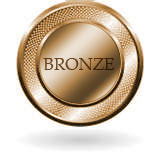 Bronze SponsorCloseBenefits:
10 X 10 foot space at race expo
small ad on website "sponsors" page
small logo on race tshirt
display a banner or table covers at 1 aid station